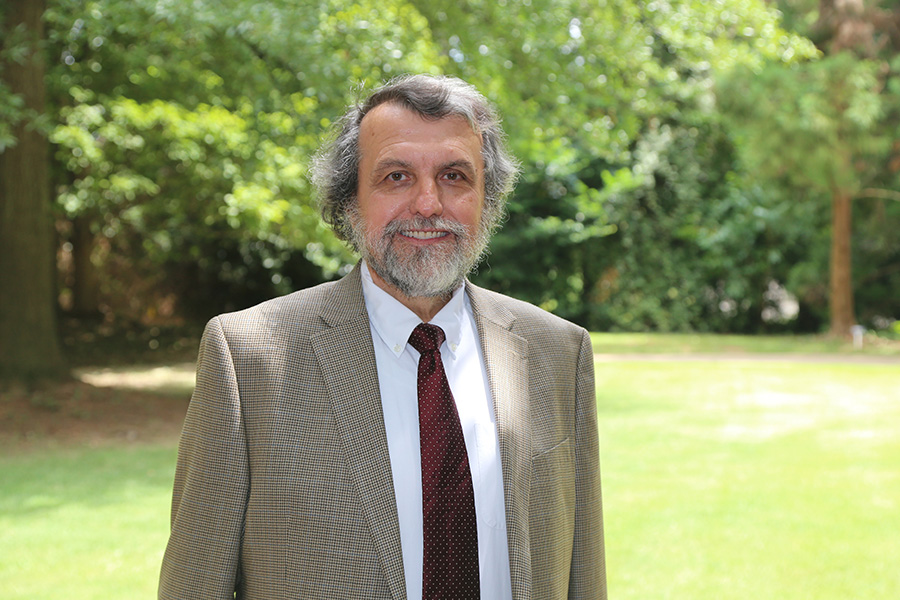 Regents Researcher Michael Rodgers

The University System of Georgia (USG) has honored three scholars in the Georgia Tech College of Engineering. John Cressler and Tim Lieuwen have been named Regents Professors, and Michael Rodgers has been named a Regents Researcher. The appointments are the highest academic and research recognition bestowed by the USG Board of Regents.
Rodgers, whose title of Regents Researcher was renewed, is a principal research scientist in transportation systems engineering in the School of Civil and Environmental Engineering. He's also the deputy director of the Georgia Transportation Institute. Rodgers' research focuses on modeling and simulating vehicle activity and emissions, including remote sensing of pollution.
Cressler, the Schlumberger Chair Professor in Electronics in the School of Electrical and Computer Engineering, is a first-time Regents Professor honoree. His work seeks to better understand, develop, and apply new types of silicon-based technologies and circuits for high-speed electronics in future communication systems. Cressler focuses on next-generation, mixed-signal semiconductor device technologies using atomic-scale bandgap engineering. This includes RF microwave, analog, and digital signals.
Lieuwen, whose Regents Professorship title was renewed, holds the David S. Lewis Jr. Chair in the Daniel Guggenheim School of Aerospace Engineering. He is also executive director of Georgia Tech's Strategic Energy Institute, one of 10 interdisciplinary research institutes on campus. Lieuwen's work focuses on fluid mechanics, combustion, and acoustics. He works closely with industry and government, focusing on fundamental problems that result from the development of clean combustion systems or utilization of alternative fuels.
The trio is among 12 Georgia Tech faculty to receive this year's Regents titles.
Related: