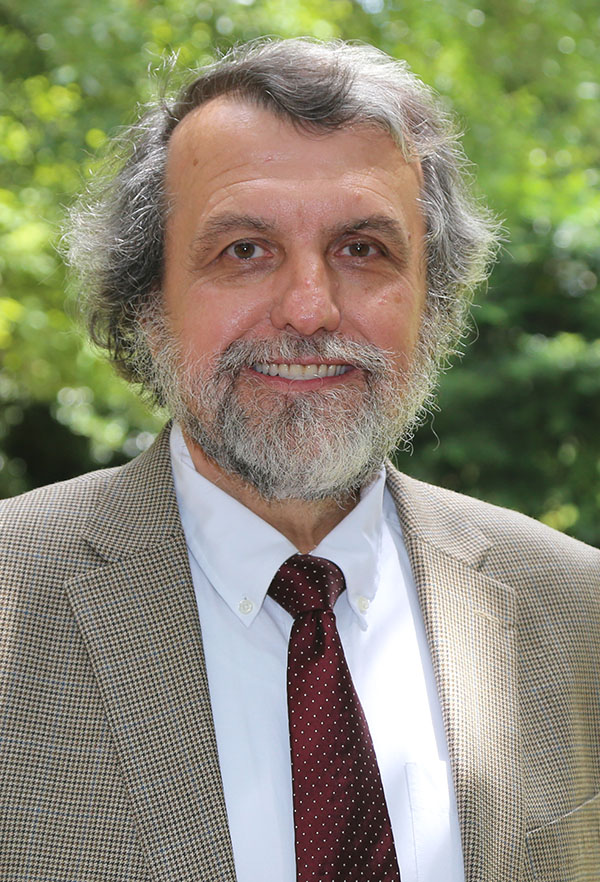 Rodgers
Michael Rodgers received the University System of Georgia's highest research recognition August 14 when the Board of Regents named him a Regents Researcher.
The title honors researchers with distinguished careers and is only awarded with the unanimous support of Georgia Tech's president, provost and executive vice president for research.
Rodgers, principal research scientist in the School of Civil and Environmental Engineering and deputy director of the Georgia Transportation Institute, called the honor "humbling" and quickly deflected credit.
"Whatever success I've had is due in large part to the exceptional colleagues, students and staff with whom I've worked," he said. "While I've received other awards for individual things, the Regents titles are, in a sense, lifetime achievement awards, and I find that very rewarding."
Rodgers has been working at Tech since 1978, when he joined the predecessor of the Georgia Tech Research Institute. He had earned degrees in physics at Tech and went to work on a project using lasers to measure compounds in the atmosphere. He eventually earned a Ph.D. in geophysical sciences for developing a specialized instrument to detect air pollution and traveled the world using it for NASA and the National Science Foundation.
After his work evolved into remote sensing of vehicle emissions, he moved from the School of Earth and Atmospheric Sciences to transportation research in the School of Civil and Environmental Engineering.
"Georgia Tech is an extraordinary place," Rodgers said. "I have had a wide-ranging career, and yet, I have never had to leave the Institute to pursue different research areas. I doubt that there are many places where I would have been able to explore the range of activities that I have here."
In her nomination from early 2018, interim School Chair Kimberly Kurtis noted Rodgers' prolific research agenda, including helping lead projects worth more than $10 million in just the last decade.
"One could make the case for his appointment as a Regents Researcher based upon his nationally recognized and well-funded research program alone," she wrote. "But, in addition, he has significant technical leadership responsibilities at Georgia Tech, the state, and the national level. Even more, he has had an extraordinary career as an educator, with national recognition of his contributions to engineering education and an outstanding record as an adviser and mentor to a large number of graduate and undergraduate students."
"I feel very blessed to have been afforded this opportunity," Rodgers said, "and am very grateful that Georgia Tech and the University System of Georgia believe that these efforts have been worthwhile."
Rodgers was one of five Georgia Tech faculty members awarded Regents titles this month and the only researcher. Among the others was Catherine Ross, professor and Harry West Chair for Quality Growth and Regional Development in the School of City and Regional Planning and an adjunct professor in civil and environmental engineering.