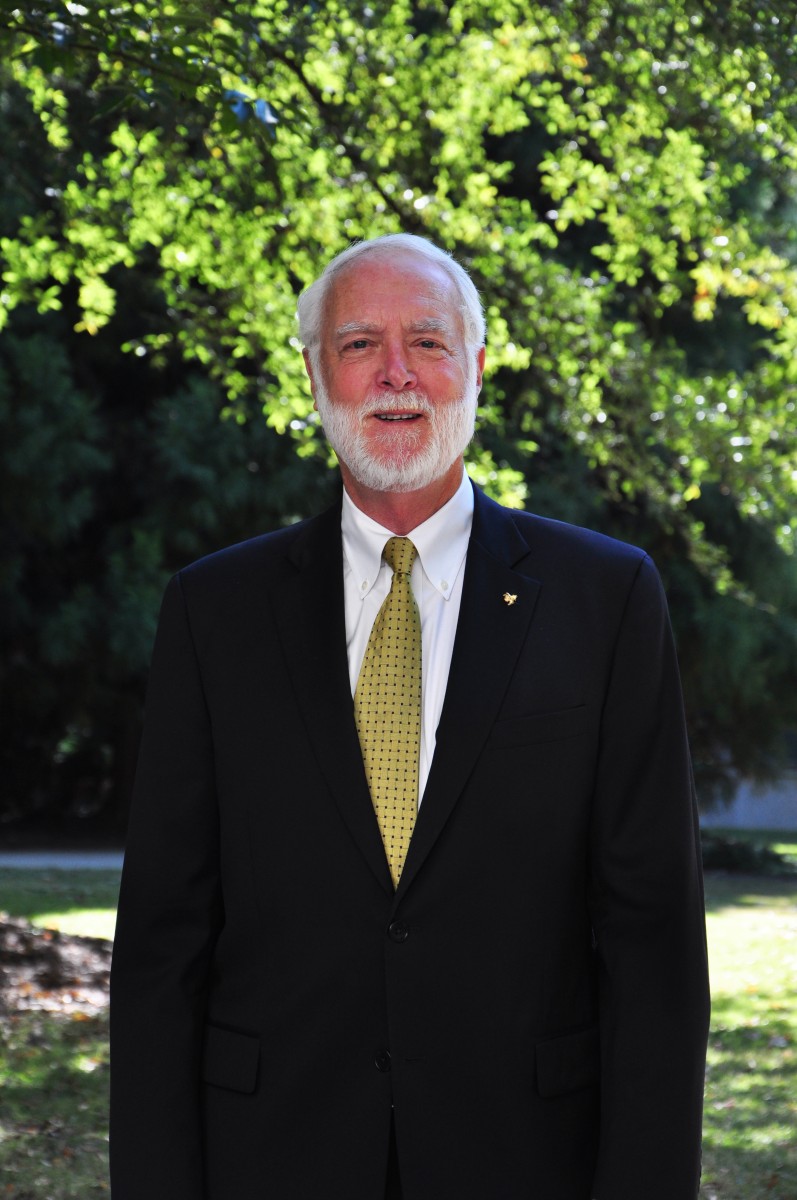 President Emertius G. Wayne Clough
Georgia Tech President Emeritus G. Wayne Clough has been honored with the 2020 Lifetime Achievement in Engineering Award by the Georgia Society of Professional Engineers.
The award recognizes those who have made significant contributions throughout their careers to the engineering profession, the public welfare and humankind.
Clough, CE 64, MS CE 65, is also secretary emeritus of the Smithsonian and a part time instructor in the School of Civil and Environmental Engineering at Georgia Tech.
His myriad achievements in the field of engineering are unique. He has been not only a leading civil engineer, but a visionary educator, institutional leader and author.
Clough is regarded as one of the leading geotechnical and earthquake engineering academicians and practitioners in the U.S. He has served as an expert consultant on many high-profile projects, including a seismic retrofit of the Bay Area Rapid Transit system in San Francisco. He has also authored or co-authored more than 100 peer-reviewed technical papers related to his areas of expertise.
He served on the geotechnical engineering faculty at Virginia Tech, Stanford and Duke before returning to Georgia Tech, his alma mater, to serve as the 10th president of the Institute from 1994 to 2008.
During his 14 years as president, Clough led the Institute to a top-ten national ranking among public universities, increased student diversity, hosted the 1996 Olympic Games, expanded the campus, enhanced opportunities for minorities and financially disadvantaged students, and improved student retention and graduation rates.
Donald Webster, the Karen and John Huff Chair of the School of Civil and Environmental Engineering, joined the faculty at Georgia Tech in 1997. He said he experienced Clough's inspiring leadership, which helped catapult the Institute into the top-tier position it holds firmly today.
"The climate that he created was incredibly uplifting. Everyone focused on intentionally transforming Georgia Tech for the better," Webster said.
Clough has also has had influence at the national level. He served for four years as Chair of the National Research Council's Committee on New Orleans Regional Hurricane Protection Projects. The work of this independent, expert committee led to findings that not only helped to explain the causes of flooding during Hurricane Katrina and deficiencies in the pre-Katrina hurricane defense system, but also offered recommendations and guidance to improve future systems.
From 2008 to 2014, Clough served as the 12th Secretary of the Smithsonian Institution.
Related