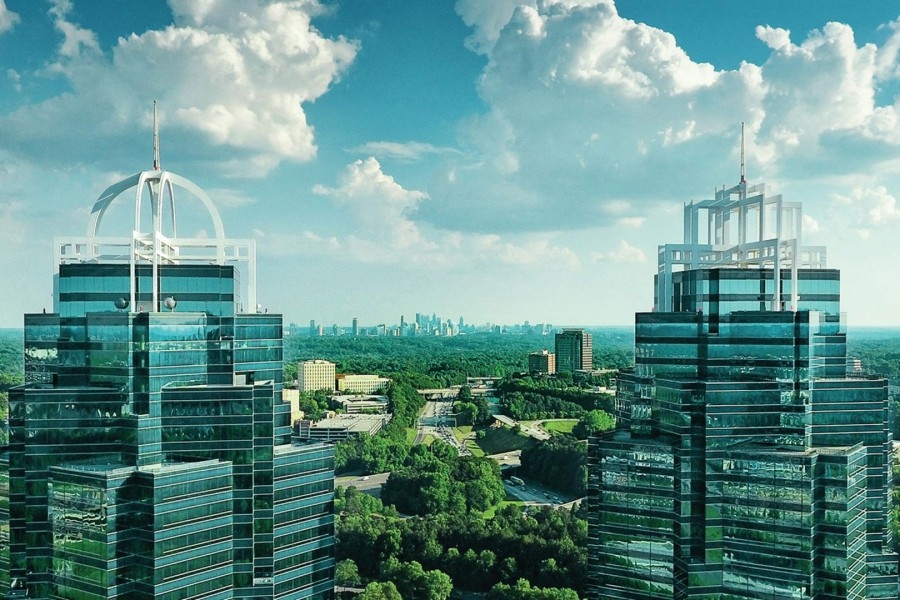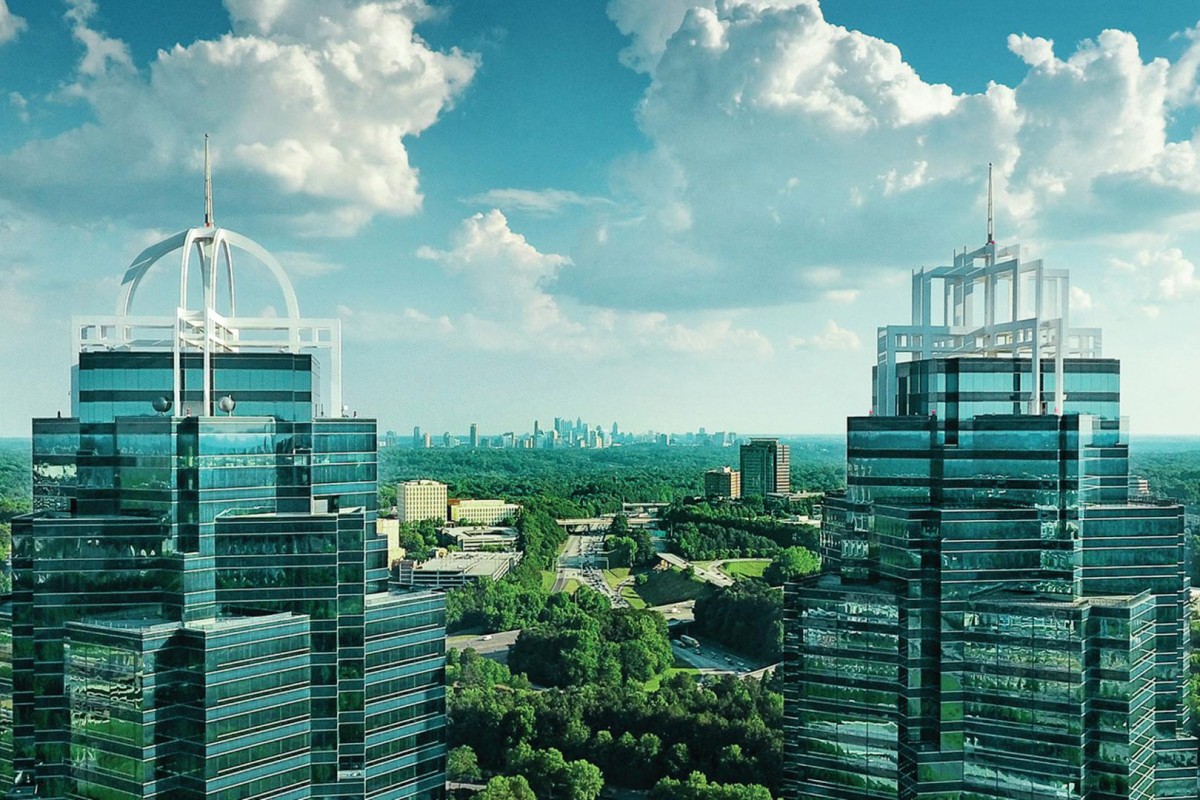 Sandy Springs is one of four communities selected for the 2020 Georgia Smart cohort. CEE researchers will help the city streamline its public transit.

Georgia Tech has announced the four communities that will be part of the 2020 Georgia Smart cohort—with three of the four projects led by CEE faculty members.
The 2020 winning communities— Clayton County and the cities of Sandy Springs, Savannah, and Valdosta—will work with Georgia Tech and other community partners to improve their quality of life by promoting walkability, streamlining bus service, managing traffic signals and more.
Georgia Smart is an award-winning program that enables smart local development within Georgia. Georgia Smart welcomes communities of any size within the state to apply for technical and financial assistance that will help them to envision, explore, and plan for their smart future. The selected communities receive:
Up to $100,000 in grant funding to develop their pilot
Technical assistance and funding for a Georgia Tech researcher
Access to a network of peer governments to share best practices.
Access to a local, national, and international network of experts for advice on piloting a smart community.
"As an institution of Georgia, Georgia Tech is foremost committed to making our state better," said Georgia Tech President Ángel Cabrera. "We're very excited about Georgia Smart's third class of winners, who will be able to use our preeminent research and technology to improve lives, livelihoods, safety, and equity — no matter their community's size, population, demographics, or income level."
This new class showcases an expansion of the Georgia Smart program and includes 17 additional community partners assisting with projects, and new Georgia Tech multidisciplinary teams for community research impact. Technical funding assistance has more than doubled this year compared to the past two years. Since Georgia Smart's pilot launch, close to $2 million has been provided and leveraged for the program.
For the third year in a row, CEE researchers have been heavily involved in Georgia Smart projects, illustrating the important role that civil and environmental engineers play in improving the human condition and solving the global grand challenges of the 21st century.
Read below for a summary of the 2020 projects selected for Georgia Smart:
Smart Pedestrian Planning, Clayton County – This project will build a decision support system for transport project prioritization to promote mobility and equity, and to identify smart technologies to support walkability throughout the community. The plan calls for engagement with high school students for data collection tasks and use of Georgia Tech's semi-automated Geographic Information System collection process to gather sidewalk data. The Georgia Tech research team includes Civil Engineering Professor Randall Guensler; Arthi Rao, a researcher in the School of City and Regional Planning; and Catherine Ross, the Harry West Professor of City and Regional Planning and an adjunt professor in the School of Civil and Environmenntal Engineering. Partner organizations include the cities of Lake City and Morrow, as well as the Rotary Club of Lake Spivey/Clayton County.
Streamlining Suburban Transit, Sandy Springs – This project will develop a pilot transit signal priority system for the MARTA bus service through the use of an application programming interface, with the goal of reducing transit time for riders. Georgia Tech researchers Michael Hunter and Kari Watkins, both faculty members from the School of Civil and Environmental Engineering, will partner with this project team. Collaborators include MARTA and the City of Dunwoody.
Civic Data Science for Equitable Development, Savannah – The city of Savannah plans to build new decision-making tools using a city data hub and analytics platform for programmatic outcomes for vacant and blighted properties. The project will build on work started through the 2018 Georgia Smart Albany project. Georgia Tech researchers Clio Andris and Omar Isaac Asensio will assist with the project. They will work with a number of partner agencies including the City of Savannah Housing and Neighborhood Services Department, City of Savannah Information Technology Department, Coastal Georgia Indicators Coalition, Chatham County/City of Savannah Land Bank Authority Inc., Community Housing Services Agency Inc., the Center for Community Progress, and the civic data technology company Tolemi.
Traffic Monitoring and Communication System, Valdosta - This project includes development of a smart traffic management system that will connect all 128 traffic signals in Valdosta for increased safety and efficiency. Civil Engineering Professor Baabak Ashuri will lead the research activities. Valdosta State University researcher Barry Hojjatie will serve as co-principal investigator on the project. Partners include Southern Georgia Regional Commission, Valdosta-Lowndes Development Authority, Valdosta State University, Industry: Temple, Applied Information.
Related: