Wednesday, 24 February 2016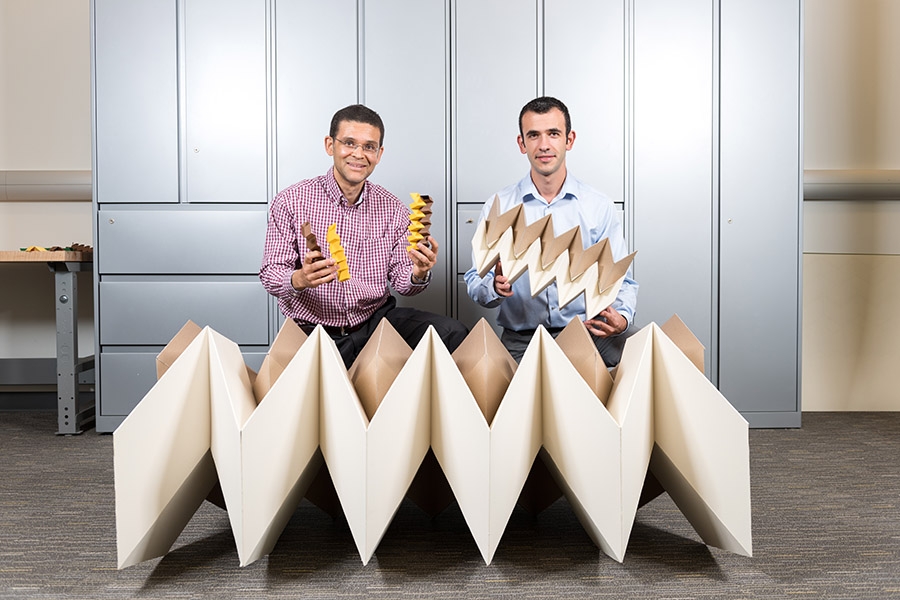 A paper detailing a type of origami tube that is strong and reconfigurable will be recognized in May as one of the six best studies published in the Proceedings of the National Academy of Sciences in 2015.
The editors of the journal have selected the research for the Cozzarelli Prize, an annual award for scientific excellence and originality. Written by Raymond Allen Jones Chair and Professor Glaucio Paulino and collaborators Evgueni Filipov and Tomohiro Tachi, the article appeared in the journal in September and immediately garnered international attention.
The research team described a "zippered tube" configuration using origami principles that could find uses everywhere from disaster areas to space.
Origami structures could be useful as a robotic arm that could reach out and scrunch up, a construction crane that could fold to pick up or deliver a load, or pop-up furniture. Paulino said he sees particular potential for quick-assembling emergency shelters, bridges and other infrastructure in the wake of a natural disaster.
"Origami became more of an objective for engineering and a science just in the last five years or so," Filipov said in September. "A lot of it was driven by space exploration, to be able to launch structures compactly and deploy them in space. But we're starting to see how it has potential for a lot of different fields of engineering. You could prefabricate something in a factory, ship it compactly and deploy it on site."