Image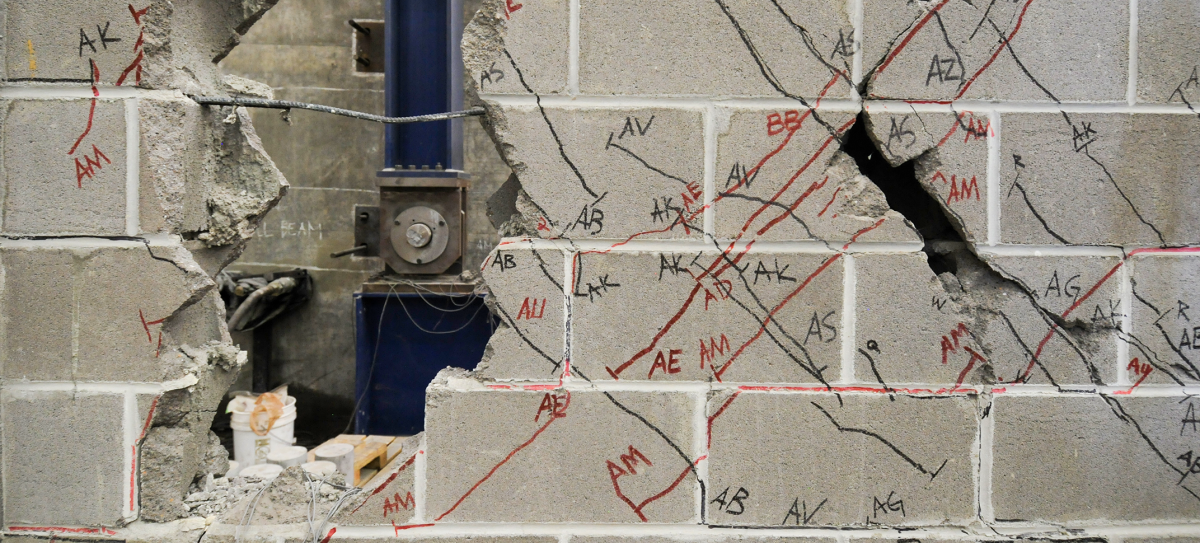 About Structural Engineering, Mechanics and Materials
Our program's academic and research activities have earned an international reputation for excellence — a reputation strengthened by an environment that fosters learning, discovery, creativity and professional development.
We're recognized for our work in: creative use of advanced structural materials and composite systems to improve infrastructure; hazard mitigation for structures; steel and concrete structural design and behavior; smart structural technologies; and structural reliability and risk assessment.
Our students learn about — and conduct advanced research on — structural analysis and design, the behavior of structural systems, man-made and natural hazard mitigation, engineering science and mechanics, high-performance materials, computer-aided engineering, risk and reliability, and intelligent engineering learning environments.
They are encouraged to form partnerships with each other and our faculty members to develop their skills and advance our profession. We foster a multidisciplinary environment where we're developing solutions to engineering challenges of national and international importance.
Focus Your Studies
Students who choose to focus on structural engineering, materials and mechanics will take courses that center around the design, behavior and analysis of structures and structural systems. 
Undergraduate students may choose an optional track to focus their electives and gain a deeper understanding of this discipline. There are also opportunities for students to conduct research in this area with faculty and graduate students.
Graduate programs in civil engineering are organized within the affinity groups. Students pursuing a master's degree or PhD may affiliate with the Structural Engineering, Materials and Mechanics group for their educational and research activities. Graduate students work closely with faculty advisors throughout their studies and as they prepare a thesis. Browse the directory at the bottom of the page to become familiar with the faculty in this group and learn more about their research interests.
There are many opportunities for students to get involved beyond the classroom. Student organizations offer unique ways to learn about the many aspects of civil engineering. Students interested in Structural Engineering, Materials and Mechanics should consider joining:
American Society of Civil Engineers student chapter
Concrete Canoe Team
Steel Bridge Team
Timber Strong Team
Construction Engineering Association
Engineers Without Borders
Engineers in Action
Origami Club
Blank Space (medium)
(text and background only visible when logged in)
Facilities
Our School is equipped with state-of-the-art laboratories and instruments for all aspects of modern structural engineering and structural mechanics and materials research, including:
An 18,000-square-foot Structures and Materials Laboratory with an 8,000-square-foot strong floor, an L-shaped reaction wall with capacities of 100-300 kips, and two 30-ton-capacity cranes
A broad range of universal testing machines, with capacity to 400 kips
Specialized facilities for mechanical testing with infrared thermography and photoelastic stress/strain analysis
A nondestructive evaluation/optics laboratory
Numerous high-performance workstations equipped with state-of-the-art software in structural engineering and mechanics
Laboratory for Smart Structural Systems
Origami Engineering Lab
Maker Space
Key Research Areas
3D Printing of Civil Engineering Materials
Computational Mechanics and Finite Element Modeling
Concrete, Steel and Timber Structures
Earthquake Engineering and Seismic Hazard Mitigation
Geometric Mechanics of Solids
Machine Learning and Data Applications in SEMM
Nano/Microstructure of Cement-based Materials
Nonlinear Elasticity and Anelasticity
Polymeric Composite Materials
Rehabilitation of Structural Systems
Shock and Impact Loadings
Concrete, Steel and Timber Structures
Structural Dynamics and Health Monitoring
Structural Reliability and Risk Analysis
Sustainable Infrastructure Materials
Ultra-high-performance Concrete
Uncertainty Quantification in Solid and Structural Mechanics
Image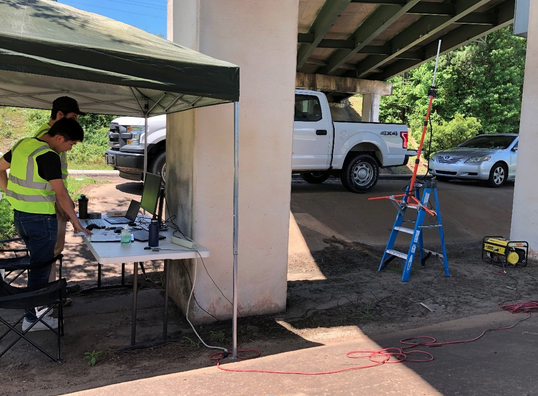 Image